Marcellus Community Schools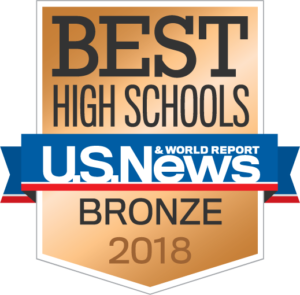 School Of Choice Application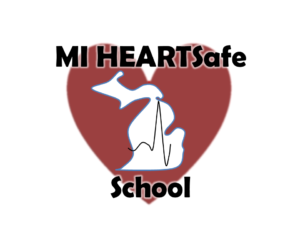 "Where Students Are First!"
Marcellus Community Schools will provide a challenging curriculum, a safe learning environment and a competent, dedicated staff necessary for our students to become life-long learners and productive community members.
Public Health Alert - September 27, 2019
Please read this important health alert for Van Buren and Cass County Residents regarding aerial spraying for the recent Eastern Equine Encephalitis (EEE) outbreak.
Important Notice From the Superintendent
September 18, 2019
Dear Marcellus Community School Families,
As you may know, the Michigan Department of Health and Human Services (MDHHS) recently released a statement regarding Eastern Equine Encephalitis (EEE). The statement reads:
State residents are being strongly advised by the Michigan Department of Health and Human Services (MDHHS) to protect themselves from mosquito bites as four additional cases of Eastern Equine Encephalitis (EEE) have been confirmed in Southwest Michigan - including two that were fatal.
MDHHS is taking further action to protect the public health as the mosquito-borne disease remains a threat that has now resulted in seven confirmed human cases of EEE in Michigan with onset dates in July. The new cases expand the geographic area affected by human EEE cases to include Barry, Cass and Van Buren counties, along with previously identified cases in Kalamazoo and Berrien counties. Two of these additional cases, in Cass and Van Buren counties, were fatal, as was an earlier case in Kalamazoo County.
MDHHS is encouraging local officials in the five Southwest Michigan counties that have been impacted by human EEE cases and St. Joseph, Genesee and Lapeer counties - which have had animal EEE cases - to consider postponing, rescheduling or cancelling outdoor activities occurring at or after dusk, particularly activities that involve children. This would include events such as late evening sports practices or games or outdoor music practices. The MDHHS recommendation is being made out of an abundance of caution to protect the public health and applies until the first hard frost of the year.
To see the full statement, visit VanBuren Cass website at https://vbcassdhd.orq/
Marcellus Community Schools will continue to monitor this situation. We ask that parents remain attentive to district and building level communication as we continue to assess the precautionary needs moving forward. For today, band practice will be moved to an earlier 5:30 p.m. start time. Please watch for additional communication from your child's respective school, director or coach for specific times and any schedule changes. Currently, the district is working with other schools districts to set earlier game and event start times.
Please also know that the district will have mosquito repellent, containing the active ingredient DEET, for student use at any outdoor events. Spectators are strongly encouraged to use their own repellent as advised by MDHHS.
For health related questions, contact the Michigan Department of Health and Human Services (MDHHS) at 1-800-648-6942.
Sincerely,
Nanette Pauley, Superintendent
District Calendar
District Calendar

‹

January

2020

›

S
M
T
W
T
F
S
1

Jan 1

Christmas Break - No School

Calendar:

District Calendar

Christmas Break - No School

2

Jan 2

Christmas Break - No School

Calendar:

District Calendar

Christmas Break - No School

3

Jan 3

Christmas Break - No School

Calendar:

District Calendar

Christmas Break - No School

4
5
6
7
8
9
10
11
12
13

Jan 13

7:00 PM to 8:00 PM

14

Jan 14

Early Dismissal - 1/2 Day (Curriculum)

Calendar:

District Calendar

ES Dismissal: 11:07
M/HS Dismissal: 11:06
​​​​​​​VOS Dismissal: 10:50

15
16
17
18
19
20

Jan 20

5:00 PM to 6:00 PM

Facilities Committee Meeting

Location:

Administration Building

6:00 PM to 7:00 PM

Board Affairs Committee Meeting

Location:

Administration Building

21
22

Jan 22

High School Exams

Calendar:

District Calendar

High School exams are administered.

23

Jan 23

High School Exams

Calendar:

District Calendar

High School exams are administered.

24

Jan 24

High School Exams

Calendar:

District Calendar

High School exams are administered.

End of Marking Period - Early Dismissal 1/2 Day (Records)

Calendar:

District Calendar

ES Dismissal: 11:07
M/HS Dismissal: 11:06
​​​​​​​VOS Dismissal: 10:50

25
26
27

Jan 27

5:00 PM to 6:00 PM

Finance/Personnel Committee Meeting

Location:

Administration Building

28
29
30
31
Upcoming Events
High School Exams

Calendar:

District Calendar

High School exams are administered.

End of Marking Period - Early Dismissal 1/2 Day (Records)

Calendar:

District Calendar

ES Dismissal: 11:07
M/HS Dismissal: 11:06
​​​​​​​VOS Dismissal: 10:50

Finance/Personnel Committee Meeting

Location:

Administration Building

Early Dismissal 1/2 Day (Curriculum)

Calendar:

District Calendar

ES Dismissal: 11:07
M/HS Dismissal: 11:06
​​​​​​​VOS Dismissal: 10:50

Half Day - Parent Teacher Conferences

Calendar:

District Calendar

Parent Teacher Conferences will be held for the Elementary, Middle/High School and Volinia Outcome Schools. Times: 12:00-3:00pm and 4:30-7:30pm

PD Day - No School for Students

Calendar:

District Calendar

No School for all students. (This day may be used to make up for excess snow days)