Marcellus Community Schools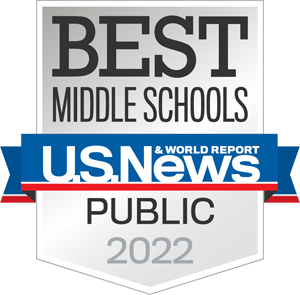 September 26, 2022
Superintendent's Article
Marcellus Community Schools kicked off two exciting, on-site career-technical education (CTE) programs this fall.  CTE programs strive to combine academic, employability and technical skills needed to succeed in post secondary education and careers.  CTE prepares students for the world of work by introducing them to workplace competencies in a real-world, applied context.   Great Things are Happening at Marcellus Community Schools!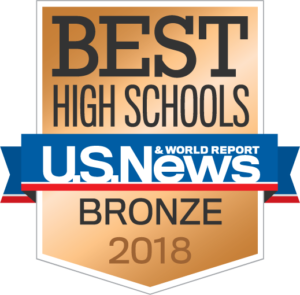 Find Us on Facebook

Marcellus Community Schools

Marcellus Athletics
School Of Choice Application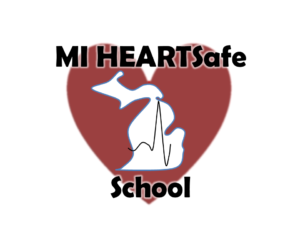 Marcellus Virtual
Interested in Virtual Learning opportunities for your child? Please click on the link below for more information.
Notice of Special Board Meeting
There will be a Special Meeting of the Board of Education of Marcellus Community Schools on September 26, 2022. It will held in the Marcellus High School Library at 5:00 pm.
Principal Office of Board of Education: 269-646-7655
---
Introducing the Marcellus Chapter of the FFA!
Documents:
Marcellus Parents' Guide to FFA

---
Marcellus Community Schools Kindergarten Registration
For the 2022-2023 school year
LOCATION: Marcellus Elementary School, 301 W. Arbor Marcellus, MI 49067
WHO: For children who will be 5 years old on or before September 1, 2022.
WHEN: NOW is the time to register your child for the 2022-2023 kindergarten school year.
WHAT YOU WILL NEED: Your child's
County Issued original Birth Certificate,
Current Immunization record
Proof of Residency
*If in district, the above items can be brought in anytime.
If out of district, School of Choice paperwork will need to be filled out first.
For more information:
Call: 269-646-9209 or email: tonya.jansen@marcelluscs.org
Marcellus Elementary School
Great Start Readiness & Strong Beginnings Preschool Programs
Now accepting applications for 3 & 4 year olds!
Welcome to the Reopened Middle School!
MIChild Protection Registry

Free Program Through The State Of Michigan
The Michigan Child Protection Registry was created by the Michigan State Legislature in 2004 as a do-not-contact service for Michigan families. The Michigan Child Protection Registry is located at the ProtectMiChild website. It is a free, state administered program that will block adult internet ads for all registered contact points (such as an e-mail address, smart phone number or instant messenger ID) for three years or until the youngest child with access to the contact point reaches the age of 18.
Once the information has been entered into the registry, companies that send messages that advertise or link to prohibited products or services are required to remove the registered contact email, phone number or IM within 30 days from their mailing lists. ProtectMiChild registrations may be renewed at any time for an additional three-year period.
Marcellus Community Schools strongly support this registry. We encourage you to take this easy step in keeping our kids safe. Sign up your own family and pass along this information to your friends and neighbors. It is free and only takes a few seconds.
---
Online Learning Resources
For those parents and students who have internet access, we have compiled this list of online learning resources for Marcellus Community Schools.
District Calendar
District Calendar

Previous

September

2022

Next

S
M
T
W
T
F
S
1
2

Sep 2

No School - Labor Day Weekend

Calendar:

District Calendar

3

Sep 3

No School - Labor Day Weekend

Calendar:

District Calendar

4

Sep 4

No School - Labor Day Weekend

Calendar:

District Calendar

5

Sep 5

No School - Labor Day Weekend

Calendar:

District Calendar

6
7

Sep 7

5:00 PM to 6:30 PM

Open House for MS, HS, VS

Calendar:

District Calendar

Open House for Middle School, High School and Volinia Outcome School

8
9
10
11
12
13

Sep 13

Early Dismissal 1/2 Day (Curriculum)

Calendar:

District Calendar

ES Dismissal: 11:07
MS Dismissal: 10:57
HS Dismissal: 11:06
VOS Dismissal: 10:50

14
15
16
17
18
19
20
21
22
23
24
25
26

Sep 26

5:00 PM to 6:00 PM

Special Board Meeting

Location:

Marcellus High School Library

27
28
29
30
Upcoming Events
Early Dismissal 1/2 Day (Curriculum)

Calendar:

District Calendar

ES Dismissal: 11:07
MS Dismissal: 10:57
HS Dismissal: 11:06
VOS Dismissal: 10:50

End of Marking Period

Calendar:

District Calendar

1/2 Day - Parent-Teacher Conferences

Calendar:

District Calendar

Parent Teacher Conferences will be held for the Elementary, Middle School, High School and Volinia Outcome Schools.
Times: 12:00-3:00pm and 5:00-8:00pm

PD - Full Day for Teachers - NO STUDENTS

Calendar:

District Calendar

Personal Development Day for Teachers.
No students attend.

Early Dismissal 1/2 Day (Curriculum)

Calendar:

District Calendar

ES Dismissal: 11:07
MS Dismissal: 10:57
HS Dismissal: 11:06
VOS Dismissal: 10:50

Thanksgiving Break - No School

Calendar:

District Calendar

Christmas Break - No School

Calendar:

District Calendar

Title IX Training Document