Mrs. Lynn Wagner
Principal
Mr. Don Price
Dean of Students
Ms. Lindsey Newell
Counselor
Mrs. Patti Gamache
Secretary
Mrs. Korinne New
Secretary
School Hours
High School
7:50am – 2:55pm
Half Day Dismissal:
11:06am
Homework Hour
Monday through Friday
3:15pm – 4:15pm
Students may drop in, but are required to stay the entire hour.
Marcellus Virtual
Interested in Virtual Learning opportunities for your child? Please click on the link below for more information.
November 28, 2022
Monday's Announcements
November 22, 2022
Tuesday's Announcements
---
"Respect and Responsibility"
Welcome to Marcellus Middle/High School's web page. We appreciate your interest in Marcellus Public Schools, a great educational organization with a commitment to provide every student with academic challenges and the support necessary for individual success. These pages are intended to provide information to the parents, students, staff, and any other person who is interested in our school system.
High School Pandemic EBT Information
Middle/High School: America's Best!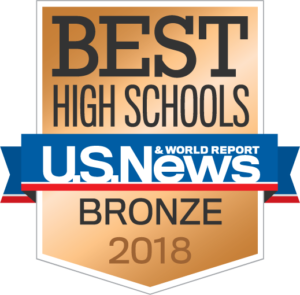 Marcellus High School was recently included in U.S. News list of 2018 Best High Schools. Less than 30% of schools earn this recognition and Marcellus High School is proud to have made the list in 2015, 2016 and in 2018!
To be included in the rankings, students had to perform better than statistically expected on state math and reading proficiency tests, minority and/or economically disadvantaged students had to outperform state averages, and the school's graduation rate had to surpass the graduation rate benchmark. Marcellus High School met all the criteria and was named a bronze badge winner.
Marcellus Community Schools is extraordinarily proud of our students, teachers, building leadership, and parents for this accomplishment. The tradition of academic excellence continues thanks to our dedicated school community. Great Things are Happening in Marcellus!
Marcellus High School Mission Statement
All students will be provided opportunities to acquire their educational potential as well as character traits leading to development of informed citizenship.
Calendar
Calendar

Previous

December

2022

Next

S
M
T
W
T
F
S
1
2
3
4
5
6
7
8
9
10
11
12
13
14
15
16
17
18
19
20
21
22
23
24
25
26

Dec 26

Christmas Break - No School

Calendar:

District Calendar

27

Dec 27

Christmas Break - No School

Calendar:

District Calendar

28

Dec 28

Christmas Break - No School

Calendar:

District Calendar

29

Dec 29

Christmas Break - No School

Calendar:

District Calendar

30

Dec 30

Christmas Break - No School

Calendar:

District Calendar

31

Dec 31

Christmas Break - No School

Calendar:

District Calendar
Upcoming Events
Christmas Break - No School

Calendar:

District Calendar

Early Dismissal 1/2 Day (Curriculum)

Calendar:

District Calendar

ES Dismissal: 11:07
MS Dismissal: 10:57
HS Dismissal: 11:06
VOS Dismissal: 10:50

High School Exams

Calendar:

District Calendar

Early Dismissal 1/2 Day (Records) - EOM 1/2 Day for Students

Calendar:

District Calendar

ES Dismissal: 11:07
MS Dismissal: 10:57
HS Dismissal: 11:06
VOS Dismissal: 10:50