Marcellus Elementary School
School Hours
7:47am – 2:56pm
Half Day Dismissal
11:07am
New Elementary School Principal
Tracy Spaulding was recently named principal at Marcellus Elementary, replacing long-time principal Mindy Bohan. Below is the official announcement. Please join the Marcellus School staff in welcoming Ms. Spaulding to Marcellus!
"Where Students Are First!"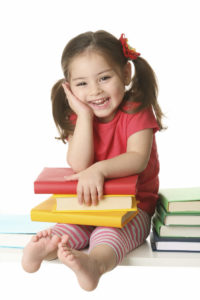 Marcellus Elementary School's mission is to engage children in meaningful, interesting instruction so that they become caring, responsible, responsible, respectful, self-motivated learners through a partnership with staff, families and community.
September 10, 2019
Welcome Back!
We are looking forward to another great year at Marcellus Elementary School!  
Calendar
Calendar

‹

January

2020

›

S
M
T
W
T
F
S
1

Jan 1

Christmas Break - No School

Calendar:

District Calendar

Christmas Break - No School

2

Jan 2

Christmas Break - No School

Calendar:

District Calendar

Christmas Break - No School

3

Jan 3

Christmas Break - No School

Calendar:

District Calendar

Christmas Break - No School

4
5
6
7
8
9
10
11
12
13
14

Jan 14

Early Dismissal - 1/2 Day (Curriculum)

Calendar:

District Calendar

ES Dismissal: 11:07
M/HS Dismissal: 11:06
​​​​​​​VOS Dismissal: 10:50

15
16
17
18
19
20
21
22

Jan 22

High School Exams

Calendar:

District Calendar

High School exams are administered.

23

Jan 23

High School Exams

Calendar:

District Calendar

High School exams are administered.

24

Jan 24

High School Exams

Calendar:

District Calendar

High School exams are administered.

End of Marking Period - Early Dismissal 1/2 Day (Records)

Calendar:

District Calendar

ES Dismissal: 11:07
M/HS Dismissal: 11:06
​​​​​​​VOS Dismissal: 10:50

25
26
27
28
29
30
31
Upcoming Events
High School Exams

Calendar:

District Calendar

High School exams are administered.

End of Marking Period - Early Dismissal 1/2 Day (Records)

Calendar:

District Calendar

ES Dismissal: 11:07
M/HS Dismissal: 11:06
​​​​​​​VOS Dismissal: 10:50

Early Dismissal 1/2 Day (Curriculum)

Calendar:

District Calendar

ES Dismissal: 11:07
M/HS Dismissal: 11:06
​​​​​​​VOS Dismissal: 10:50

Half Day - Parent Teacher Conferences

Calendar:

District Calendar

Parent Teacher Conferences will be held for the Elementary, Middle/High School and Volinia Outcome Schools. Times: 12:00-3:00pm and 4:30-7:30pm

PD Day - No School for Students

Calendar:

District Calendar

No School for all students. (This day may be used to make up for excess snow days)

Comp Day - No School

Calendar:

District Calendar

Comp Day - No School for all students. (This day may be used to make up for excess snow days)

Early Dismissal - Half Day (Curriculum)

Calendar:

District Calendar

ES Dismissal: 11:07
M/HS Dismissal: 11:06
​​​​​​​VOS Dismissal: 10:50