Marcellus Elementary School
Marcellus Elementary School
301 West Arbor Street
Marcellus, MI 49067
Phone: (269) 646-9209
Fax: (269) 646-5014
Mrs. Tracy Spaulding

Principal
School Hours
7:47am – 2:41pm
Half Day Dismissal
11:07am
Marcellus Virtual
Interested in Virtual Learning opportunities for your child? Please click on the link below for more information.
From Mrs. Spaulding's Desk
Continuation of Learning Plan - April 13, 2020 Parent Letter
Monday, April 13, 2020
Dear Marcellus Students and Families:
We hope this communication finds you safe, healthy and ready to continue learning!
Beginning Friday, April 17, 2020, Marcellus Community Schools will begin our continuation of learning program. Students can complete work online or they will be provided weekly learning packets for those without internet connectivity or a device. For those who have reliable internet connectivity and a device and do not need packets, you will continue to access the information/assignments in the same manner in which you have been using, for example: Google Classroom or other platform as assigned by your teacher. Read more
August 28, 2020
Important Message For Marcellus K-5 Virtual Students
Greetings, Marcellus K-5 Virtual Academy parents and students.  You should have received a packet that gives an overview of our online learning program and directions on how to access it.  If you did not receive that packet, please click on the link below to access it. 
April 13, 2020
Study Island Parent Letter
Dear Parent/Guardian,
During the mandated school closure, we are using a program called Study Island, an online learning resource that will help students with standards mastery. Because Study Island is web-based, students will be able to continue their learning outside of the classroom.
---
"Where Students Are First!"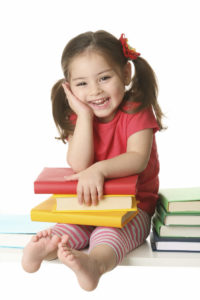 Marcellus Elementary School's mission is to engage children in meaningful, interesting instruction so that they become caring, responsible, responsible, respectful, self-motivated learners through a partnership with staff, families and community.
Calendar
Calendar

Previous

April

2021

Next

S
M
T
W
T
F
S
1
2

Apr 2

Spring Break - No School

Calendar:

District Calendar

3

Apr 3

Spring Break - No School

Calendar:

District Calendar

4

Apr 4

Spring Break - No School

Calendar:

District Calendar

5

Apr 5

Spring Break - No School

Calendar:

District Calendar

6

Apr 6

Spring Break - No School

Calendar:

District Calendar

7

Apr 7

Spring Break - No School

Calendar:

District Calendar

8

Apr 8

Spring Break - No School

Calendar:

District Calendar

9

Apr 9

Spring Break - No School

Calendar:

District Calendar

10
11
12
13
14
15
16
17
18
19
20
21
22
23
24
25
26
27
28
29
30
Upcoming Events
Early Dismissal - Half Day (Curriculum)

Calendar:

District Calendar

ES Dismissal: 11:07
M/HS Dismissal: 11:06
VS Dismissal: 10:50

Seniors Last Day

Calendar:

District Calendar

Memorial Day - No School

Calendar:

District Calendar

Memorial Day - No School for Students

Graduation

Calendar:

District Calendar

High School Exams

Calendar:

District Calendar

The High School will be administering exams

Last Day - Half Day for Students - Checkout

Calendar:

District Calendar

Last day (half day) for students.
ES Dismissal: 11:07
M/HS Dismissal: 11:06
VS Dismissal: 10:50