Marcellus Elementary School
Mrs. Sarah Bischoff
Principal
Mrs. Tonya Jansen
Secretary
School Hours
7:47am – 2:56pm
Half Day Dismissal
11:07am
Find Us on Facebook

Marcellus Elementary School
Marcellus Virtual
Interested in Virtual Learning opportunities for your child? Please click on the link below for more information.
Congratulations Marcellus Elementary!
Marcellus Elementary received MiTSS Recognition Awards for Data Utilization and Implementation and Impact. Michigan Multi-Tiered Systems help create a positive culture between staff, the community, students, and their families. Marcellus Elementary earned the award for collecting and using MTSS data effectively to that end!
---
"Where Students Are First!"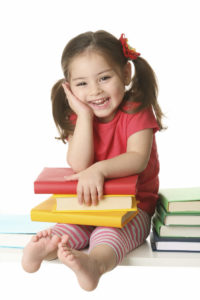 Marcellus Elementary School's mission is to engage children in meaningful, interesting instruction so that they become caring, responsible, responsible, respectful, self-motivated learners through a partnership with staff, families and community.
Marcellus Community Schools Kindergarten Registration
For the 2022-2023 school year
LOCATION: Marcellus Elementary School, 301 W. Arbor Marcellus, MI 49067
WHO: For children who will be 5 years old on or before September 1, 2022.
WHEN: NOW is the time to register your child for the 2022-2023 kindergarten school year.
WHAT YOU WILL NEED: Your child's
County Issued original Birth Certificate,
Current Immunization record
Proof of Residency
*If in district, the above items can be brought in anytime.
If out of district, School of Choice paperwork will need to be filled out first.
For more information:
Call: 269-646-9209 or email: tonya.jansen@marcelluscs.org
Marcellus Elementary School
Elementary Pandemic EBT Information
Calendar
Calendar

Previous

December

2022

Next

S
M
T
W
T
F
S
1
2
3
4
5
6
7
8
9
10
11
12
13
14
15
16
17
18
19
20
21
22
23
24
25
26

Dec 26

Christmas Break - No School

Calendar:

District Calendar

27

Dec 27

Christmas Break - No School

Calendar:

District Calendar

28

Dec 28

Christmas Break - No School

Calendar:

District Calendar

29

Dec 29

Christmas Break - No School

Calendar:

District Calendar

30

Dec 30

Christmas Break - No School

Calendar:

District Calendar

31

Dec 31

Christmas Break - No School

Calendar:

District Calendar
Upcoming Events
Christmas Break - No School

Calendar:

District Calendar

Early Dismissal 1/2 Day (Curriculum)

Calendar:

District Calendar

ES Dismissal: 11:07
MS Dismissal: 10:57
HS Dismissal: 11:06
VOS Dismissal: 10:50

High School Exams

Calendar:

District Calendar

Early Dismissal 1/2 Day (Records) - EOM 1/2 Day for Students

Calendar:

District Calendar

ES Dismissal: 11:07
MS Dismissal: 10:57
HS Dismissal: 11:06
VOS Dismissal: 10:50

1/2 Day - Parent-Teacher Conferences

Calendar:

District Calendar

Parent Teacher Conferences will be held for the Elementary, Middle School, High School and Volinia Outcome Schools.
Times: 12:00-3:00pm and 4:30-7:30pm

PD - No School for Students - This date may be used to make up for excess snow days

Calendar:

District Calendar

Teacher Professional Development Day
No School for all students (This day may be used to make up for excess snow days)

Comp Day - No School - This day may be used to make up for excess snow days

Calendar:

District Calendar

Comp Day - No School for all students
(This day may be used to make up for excess snow days)