Marcellus Elementary School
Marcellus Elementary School
School Hours
7:47am – 2:56pm
Half Day Dismissal
11:07am
Find Us on Facebook

Marcellus Elementary School
Marcellus Virtual
Interested in Virtual Learning opportunities for your child? Please click on the link below for more information.
---
"Where Students Are First!"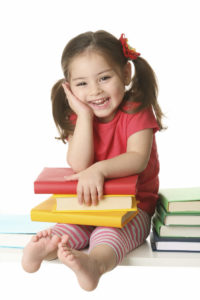 Marcellus Elementary School's mission is to engage children in meaningful, interesting instruction so that they become caring, responsible, responsible, respectful, self-motivated learners through a partnership with staff, families and community.
Calendar
Calendar

Previous

January

2022

Next

S
M
T
W
T
F
S
1
2
3
4
5
6
7
8
9
10
11

Jan 11

Early Dismissal 1/2 Day (Curriculum)

Calendar:

District Calendar

ES Dismissal: 11:07
MS Dismissal: 10:57
HS Dismissal: 11:06
VOS Dismissal: 10:50

12
13
14
15
16
17
18
19

Jan 19

High School Exams

Calendar:

District Calendar

20

Jan 20

High School Exams

Calendar:

District Calendar

21

Jan 21

High School Exams

Calendar:

District Calendar

Early Dismissal 1/2 Day (Records) EOM - 1/2 Day Students

Calendar:

District Calendar

ES Dismissal: 11:07
MS Dismissal: 10:57
HS Dismissal: 11:06
VOS Dismissal: 10:50

22
23
24
25
26
27
28
29
30
31
Upcoming Events
High School Exams

Calendar:

District Calendar

Early Dismissal 1/2 Day (Records) EOM - 1/2 Day Students

Calendar:

District Calendar

ES Dismissal: 11:07
MS Dismissal: 10:57
HS Dismissal: 11:06
VOS Dismissal: 10:50

1/2 Day - PARENT-TEACHER CONFERENCES

Calendar:

District Calendar

Parent Teacher Conferences will be held for the Elementary, Middle School, High School and Volinia Outcome Schools. Times: 12:00-3:00pm and 4:30-7:30pm

PD - No School for Students

Calendar:

District Calendar

No School for all students. (This day may be used to make up for excess snow days)

Comp Day - No School

Calendar:

District Calendar

No School for all students. (This day may be used to make up for excess snow days)

Early Dismissal 1/2 Day (Curriculum)

Calendar:

District Calendar

ES Dismissal: 11:07
MS Dismissal: 10:57
HS Dismissal: 11:06
VOS Dismissal: 10:50

End of Marking Period

Calendar:

District Calendar