Academic Hall of Fame
Carroll Jones - Class of 1920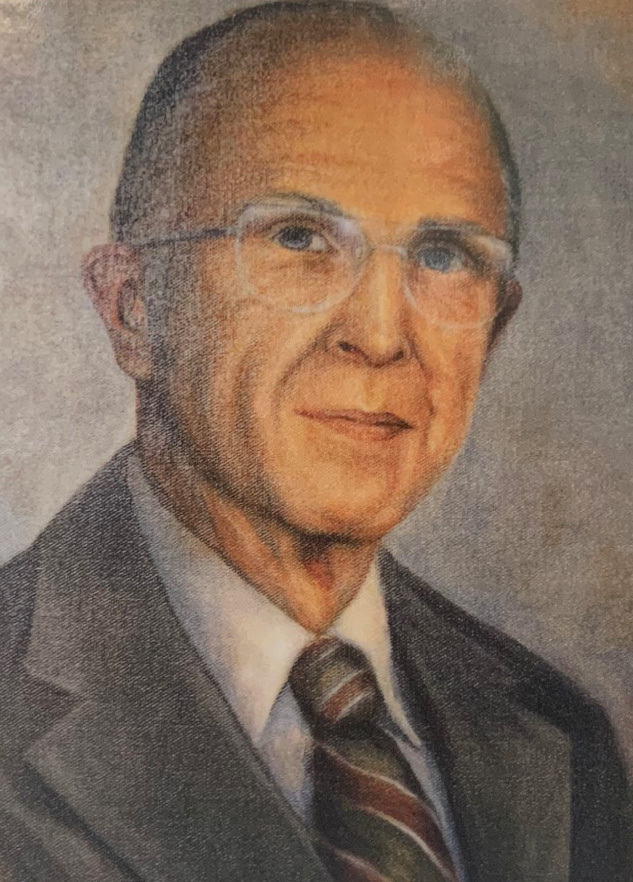 Carroll Jones, a graduate of the class of 1920, was an academic and athletic standout during his four years at Marcellus High School. He continued his education at the University of Michigan where he earned his bachelor's degree and was then admitted to U. of M.'s law school, receiving his L.L. B. in 1925. During his time at Michigan he was a member of the Gamma Eta Gamma law fraternity, Pi Delta Epsilon, a national honorary journalistic fraternity, and was the Managing Editor of "Gargoyle," an esteemed student publication.
Carroll was a well respected attorney who practiced law in Marcellus until his death in 1983. He was an avid supporter of individuals whom he felt had been wronged or taken advantage of. He changed the law in the state of Michigan on product liability in a case that he appealed to the Michigan Supreme Court that in fact created product liability. His case has been cited in many college textbooks. Carroll was admitted to practice law before the United States Supreme Court as well as the State of Michigan.
Serving as a Michigan State Senator for the 7 th District in 1937-38, Carroll was Chairman of the Senate Committee that re-wrote Michigan Banking Code and was a member of the Legislative Committee that wrote Probate Code. He served as the president and as the treasurer of the Cass County Bar Association.
Always community minded, Carroll's service on various board and committees are too numerous to list completely, but they include his service as the first president of the Southwestern Michigan College Foundation and continued membership on the Foundation's Board of Directors. He was a charter member and past president and treasurer of the Marcellus Rotary Club, a member of the Cass County Historical Commission, a member of the Hudson Memorial Building Board, the treasurer of the United Methodist Church, and a member of the Marcellus Board of Education. One of Carroll's great loves was watching Marcellus High School athletic events, where he was often known to assist the referees with their calls. He was an avid fan and supporter of the school and its programs.
Carroll Jones's contributions to Marcellus and the surrounding area are immeasurable. He never retired from his law practice nor did he ever retire from caring deeply for the community of Marcellus.
Dr. Uriah Mason Adams - Class of 1923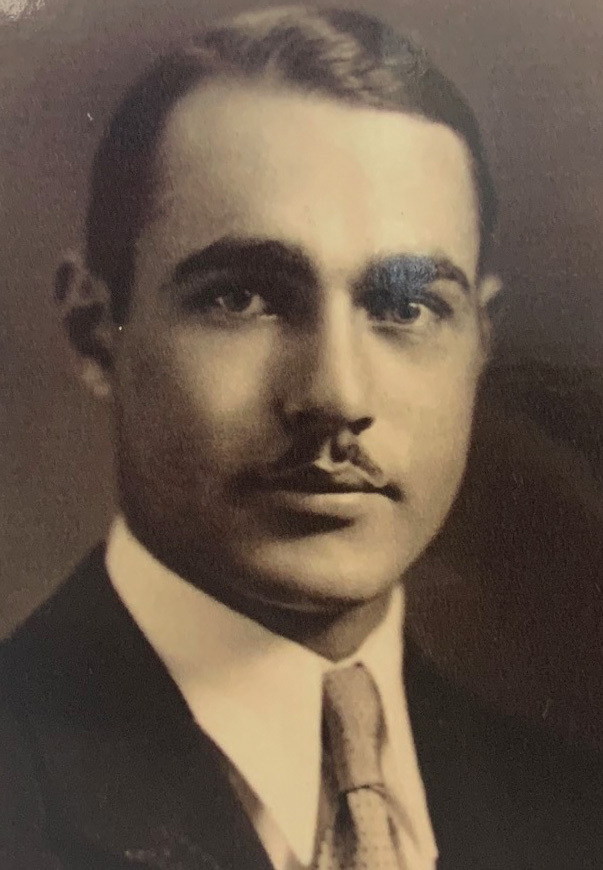 A 1923 graduate of Marcellus High School, "Doc" Adams was born in Porter Township in 1907 and spent his entire life in the Marcellus area. Following his graduation from M.H.S., he attended the University of Michigan and graduated from its medical school in 1930.
Fortunately for Marcellus, Dr. Adams returned to his home town and opened a practice on Main Street. in 1931. In 1943, he married Clarice Nemmers of LeMars, Iowa, a registered nurse he met at Lee Memorial Hospital. Clarice assisted her husband for thirty-five years and for the last five years of his practice she worked full time with him. Together they raised five children: George, John, Margaret, James, and Mary.
"Doc," as he was affectionately known in the area, was a true small town doctor who made house calls at all times of the day and night. He delivered over 600 babies, including the Townsend triplets, the only triplets born in Cass County during his years of practice. He never turned away a patient in need and often was paid with chickens, eggs, or vegetables by area farmers who didn't have cash, especially in the years following the depression.
Locally, Dr. Adams was very involved in the community, volunteering a great deal of time with his church and the scouts. He was especially involved with the schools, serving as a member of the Marcellus School Board for twelve years and providing physicals for the athletes of Marcellus High School. He was a familiar face and voice at many athletic events for decades.
Professionally, he was a member of the American Medical Association and in 1973 was named a Charter Fellow of the American Academy of Family Practitioners. At various times during his career he practiced at Three Rivers General Hospital, Borgess and Bronson Hospitals in Kalamazoo, and in 1949 was Chief of Staff at Lee Memorial Hospital in Dowagiac. In 1980 he was honored at a ceremony in Traverse City where he received an award from the Michigan Chapter of the American Academy of Family Physicians for fifty years of practicing medicine.
In 1981 the Marcellus Village Council designated Sunday, September 6 th as "Dr. Adams Day". Over 500 people filled the gymnasium to pay tribute to the man who for five decades had unselfishly tended to the health needs of the community. In addition to many plaques and written tributes from national, state, and local dignitaries, Dr. Adams also was informed that one of the streets in Marcellus would now be known as Adams Street.
"Doc" Adams used his education, his gentle nature and his sense of compassion to treat and give comfort to the men, women and children of his community for fifty-five years. His contributions left an indelible mark on this town and on the people who knew him.
Dr. Victor L. Streeter - Class of 1927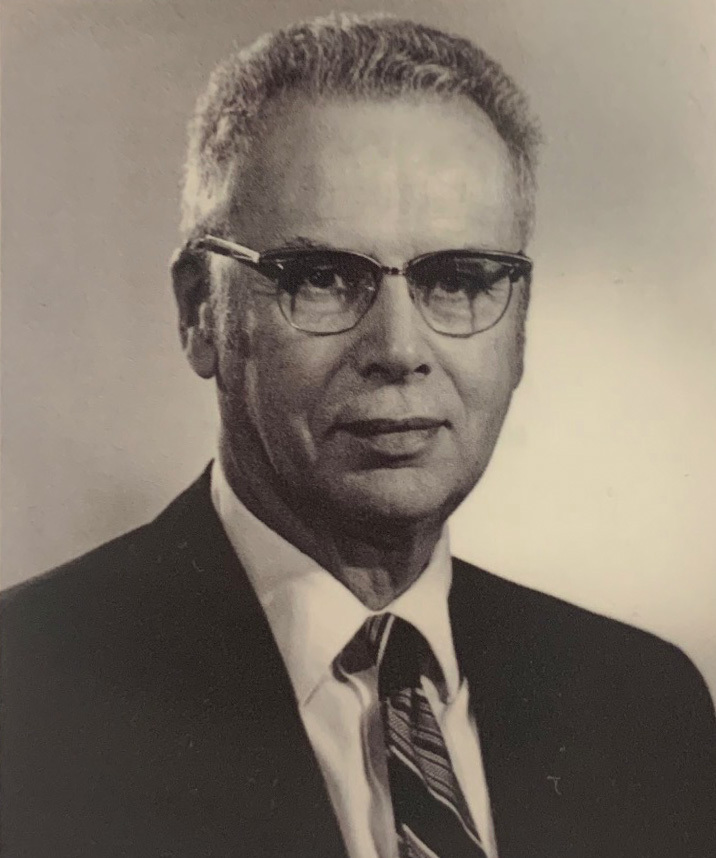 A member of the Marcellus High School class of 1927, Dr. Victor Streeter's impressive professional career of 42 years included seven years of professional practice followed by 35 years in academia. His education included two years at Western Michigan University followed by five years at the University of Michigan where he earned his bachelor's, master's, and doctorate degrees.
Following his graduate studies at Michigan, he began his professional engineering practice, working at the U.S. Bureau of Reclamation in Denver on various theoretical and experimental studies in the hydraulic laboratory and then at the U.S. Section of International Boundary Commission. From 1945-54 he worked at the Armour Research Foundation of the Illinois Institute of Technology, serving as Director of Fundamental Fluids Research during the last seven years. Dr. Streeter was named to his professorship in the University of Michigan's Department of Civil Engineering in 1954, where he spent the remainder of his productive career teaching, writing, and doing research.
The many awards that Dr. Streeter received give testimony to the high esteem in which he was held by his peers. In 1935-36 he was awarded the ASME Freeman Travel Scholarship, and in 1952 He was Visiting Fulbright Lecturer at the University of Canterbury in Christchurch, New Zealand. The American Society of Mechanical Engineers awarded him the Worcester Reed Warner Medal in 1974 for his many outstanding contributions to the permanent literature of fluids engineering.
In 1976, in recognition of his distinguished career, the Regents at U. of M. named Victor L. Streeter, Professor Emeritus of Civil Engineering.
A University of Michigan Faculty History Project said this about Dr. Streeter:
"Professor Streeter has been involved in fluid mechanics and hydraulics throughout his professional career. His authorship of three significant engineering textbooks, Fluid Mechanics, Fluid Dynamics and Hydraulic Transients, his editorship of the Handbook of Fluid Dynamics, and his continuous flow of technical papers, all demonstrate an early strength and commitment to the betterment of engineering, which continued throughout his career. During his academic years, he has been an enthusiastic teacher and stimulating researcher. In recent years, his studies have carried him into the medical field with significant contributions in studies of the arterial system, and into other fields of Civil Engineering with studies of dynamic behavior of structures and soils."
In 2009 the Environmental and Water Resources Institute awarded Dr. Streeter its Lifetime Achievement Award.
Dr. Allen Butchbaker - Class of 1953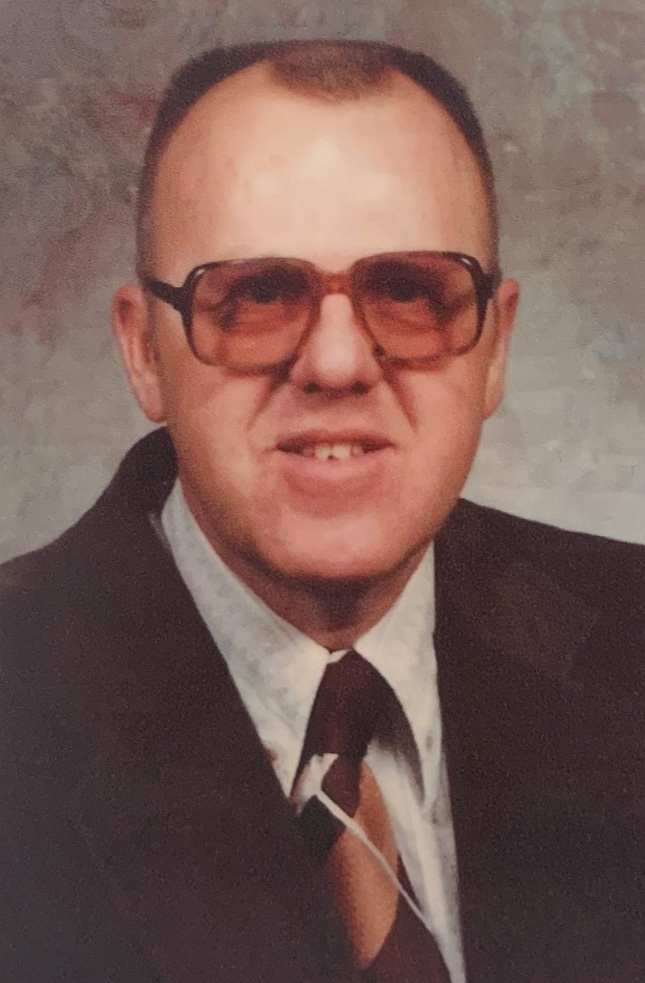 Allen Butchbaker, a member of the class of 1953, saw his educational and career paths take him great distances. Following his graduation from M.H.S, Allen's educational pursuits took him to Michigan State University for both his B.S degree (1957) and his M.S. degree (1960). From Michigan he moved on to the University of Missouri where he earned his doctorate in Agricultural Engineering in 1964.
Dr. Butchbaker's career path ranged geographically from East Lansing, Michigan to Columbia, Missouri; to Fargo, North Dakota and on to Stillwater, Oklahoma; to Saudi Arabia and finally back to Marcellus. During this time he served as an instructor, assistant professor and associate professor at several universities in these respective areas. From 1980-81 he was an engineering consultant for Arieb Agriculture in Riyadh, Saudi Arabia and again in 1982 he was a consultant for Koonz-Wagner of South Bend at a military base in Saudi Arabia. In addition to his consulting jobs in Saudi Arabia and his teaching positions, Dr. Butchbaker spent many years back in the Marcellus area as president and owner of B & C Irrigation and consulted in the areas of water and sewer system design and farm building design. He was also elected to the position of Cass County Drain Commissioner for sixteen years.
In the field of Agricultural Engineering, Dr. Butchbaker's research was responsible for advancing knowledge in environmental control for animal production. In 1964 and 1974 his research was cited as one of the top five technical papers by the American Society of Agricultural Engineers; however, his foremost contribution was publishing a college textbook, Electricity andElectronics for Agriculture for use in professional agricultural engineering curriculums in the United States and in the world.
Dr. Butchbaker has given back to his professional organization, the ASAE, by serving on many of its committees that wrote standards for use in the design of agricultural related structures. He has also given back a great deal to the Marcellus community through his work with the Lions Club for the past eighteen years, serving in the positions of President and Treasurer. He is an Elder and Trustee of the First Presbyterian Church in Three Rivers.
Dr. Bruce Jensen - Class of 1962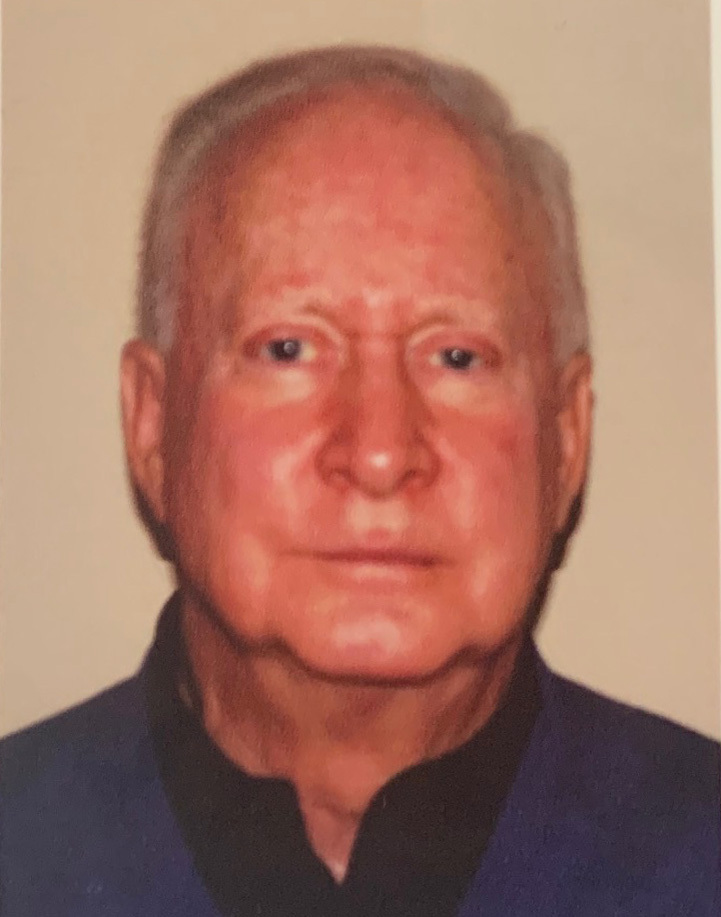 In this part of the state in the early 1960's, Bruce Jensen's name was synonymous with the term "quintessential scholar-athlete" as a three sport athlete who excelled on and off the field. He won All-State honors in football and basketball while carrying a 3.97 G.P.A., graduating as the valedictorian of the Marcellus High School class of 1962. Many Marcellus residents will remember his father, Oliver Jensen, a long time science teacher, coach, and administrator with the Marcellus Schools and his mother, Hazel, who was very active in the community.
Bruce graduated from Western Michigan University in 1966 with a major in chemistry, then earned his Ph.D. in chemistry with a major in organic chemistry and a minor in inorganic chemistry and biochemistry. He became a Postdoctoral Fellow from 1972-73 at the University of Michigan, researching the development of radiolabeled heterocyclic steroids as biochemical probes and therapeutic tools. He was also teaching at U.of M. during his post-doctoral studies.
In 1972 Dr. Jensen became a Postdoctoral Fellow at the University of Maine where he did research on the synthesis of heterocyclic steroids as anti-cancer agents. He also taught undergraduate organic chemistry labs during this time.
From 1973-78 he served as an Assistant Professor at the University of Maine and since 1978 he has been as Associate Professor there. During his tenure at the university he has taught a variety of chemistry courses including organic chemistry, general chemistry, independent and honors research, medicinal chemistry, and pharmaceutical chemistry. Dr. Jensen also served as the women's tennis team coach for many years at the university.
His many awards and honors include being named the national Institutes of Health Postdoctoral Fellow in 1070-71, and the National Defense Education Act Title IV Fellow in 1966-70. He received the Outstanding Teacher Award in the College of Sciences at the University of Maine in 1975 and again in 1997. He has authored and co-authored nearly fifty journal articles and abstracts and has been awarded nearly $300,000 in grants during his tenure at the university. Dr. Jensen has served on numerous university committees and has also served as an advisor to many Masters Degree, Ph.D., Honors Thesis and Senior Thesis students.
Dr. Thomas Ingersoll - Class of 1974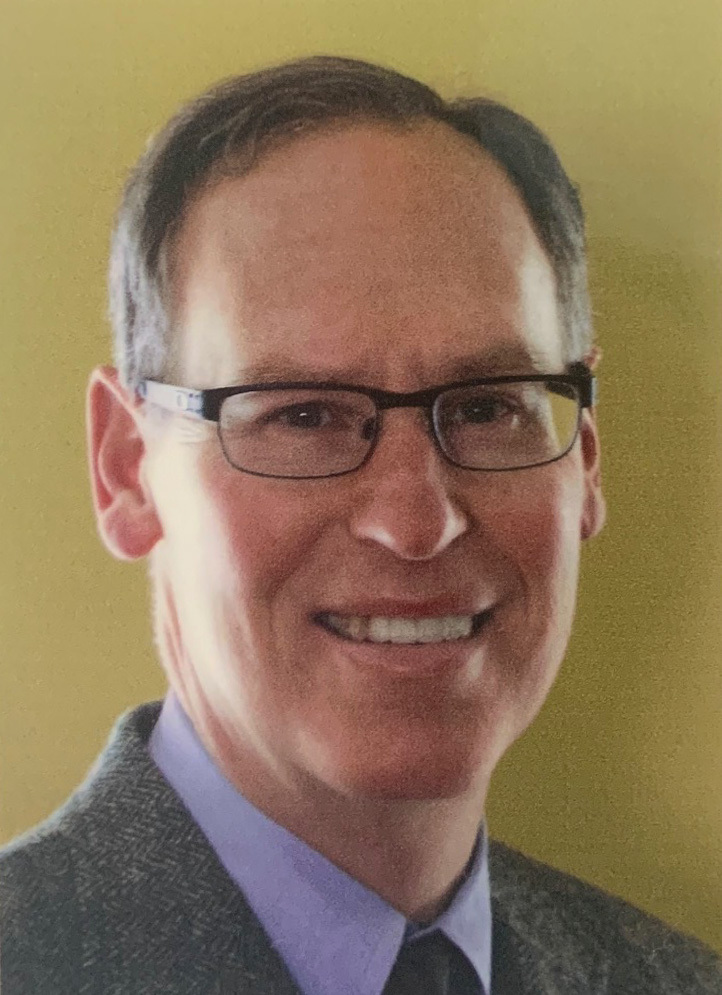 A member of the Marcellus graduating class of 1974, Tom was known as a friend to all, an excellent athlete, and a diligent student. The Valedictorian of his class with a perfect 4.0 grade point average, Tom also quarterbacked the 1973 Marcellus football team that was ranked 4 th in the state and that was later inducted into the M.H.S. Athletic Hall of Fame.
After leaving M.H.S., Tom continued his studies at the University of Michigan where he was a James B. Angell Scholar, was inducted into the Phi Beta Kappa Honor Society, and graduated with highest honors in 1978. He remained at U. of M. for medical school, receiving his M.D. Degree in 1982. He did his anesthesia residency at Northwestern University Medical School and was the Chief Resident there in 1985-86.
By the age of thirty-two Dr. Ingersoll was an Assistant Professor of Clinical Surgery, Division of Anesthesia, at the University of Illinois College of Medicine and served in this position from 1988 to 2010. From 1990 to 1992 he was the chairman of the Department of Anesthesia at St. Francis Medical Center in Peoria, Illinois.
Professionally, Dr. Ingersoll served on the Board of Directors of the Associated Anesthesiologists from 1997 to 2012 and served as its president from 1999-2001. He is also a member of the Society of Cardiovascular Anesthesiologists and the Society for Pediatric Anesthesia.
Dr. Ingersoll is married to his high school sweetheart, Marianne Johnson, and they have three children. His humble nature can best be seen in the response he wrote when he was notified of his selection into the Hall of Fame:
"I believe this accomplishment is more about those important people in my life than it is about me. It is a tribute to my high achieving family members, grandparents, parents and siblings, and the excellent teaching staff at all levels of the Marcellus school system. All of them have made a significant contribution, shaping me into the person I am."
Dr. Ann Bainbridge Frymier - Class of 1982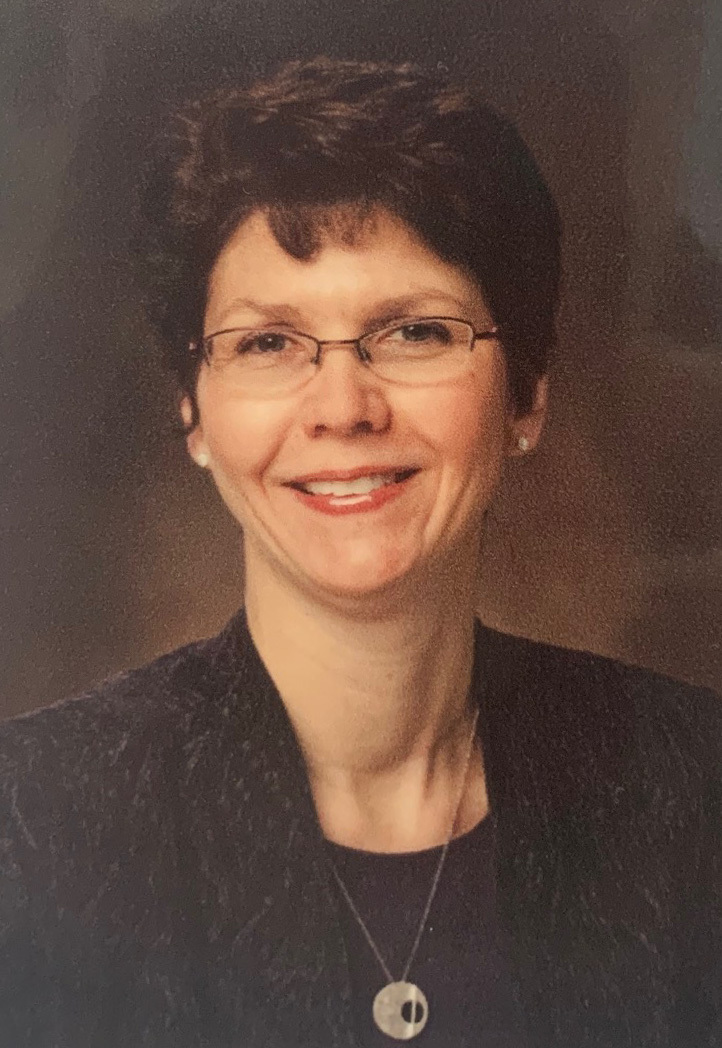 Following Ann Bainbridge's graduation from Marcellus High School in 1982, her educational path first took her to Western Michigan University where she earned a Bachelor of Science degree, graduating Magna Cum Laude. Her Master's of Public Health degree was earned at the University of North Carolina, Chapel Hill, where she majored in Health Education. In May of 1992 she received her Ed.D. in Education from West Virginia University with a joint major in Communication Studies and Curriculum and Instruction.
During these years Dr. Bainbridge was the recipient of several honors. She was initiated into The Honor Society of Phi Kappa Phi in 1990 and received the Robert Kibler Award for Outstanding Student Research at the International Communication Association Annual Convention in Chicago in 1991. In 1992 she was awarded "Top Student Paper" at the same convention. She was also the recipient of the "Outstanding Graduate Student Teacher" award from The International Communication Association at their convention in Miami in 1992.
Since earning her Ph.D., Dr. Bainbridge Frymier has held numerous positions at Miami University in Oxford, Ohio. Beginning as a Visiting Assistant Professor, she moved on to Assistant Professor, Associate Professor, Professor, and is now the Associate Dean of the Graduate School at Miami University. She has taught both undergraduate and graduate courses in Interpersonal Communication, Instructional Communication, Persuasion, Research Methods, Advanced Organizational Communication and Theories of Organizational Communication. Her research has had a large impact on the study of how communication functions in teaching/training and learning environments. She has published thirty journal articles, seven book chapters, and has a textbook in third edition. She also is on the Review Board of five communications publications and has served as the First Vice-President and the President of the Eastern Communication Association.
Dr. Bainbridge Frymier credited three staff members at Marcellus High School for their positive impact on her by showing confidence in her abilities and by helping her to develop an appreciation for biology: Mr. Tim LaMere, Mrs. Sharon Marks, and Dr. Carole Bullmer.