November 20, 2023
Superintendent's Article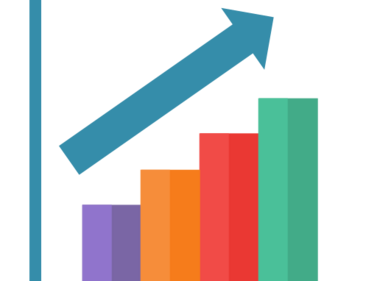 Over the last several weeks, the Michigan Department of Education (MDE) released reports about Michigan school districts' 2022-23 state assessment scores. The reports include those related to student proficiency, growth, and at-risk student performance.
On nearly all measures, Marcellus Community Schools students ranked at or near the top when compared to area districts. Highlights on Marcellus student success as measured by the 2022-23 state assessments are below.
Proficiency Scores
Proficiency reports show how students are performing on statewide assessments of learning. Michigan's current statewide assessments are the M-Step, PSAT 8/9, the SAT. For grades three through eleven, there are a total of twenty-four tests covering English language arts, math, science and social studies.
Marcellus students' proficiency on the 2022-23 state assessments outranked all Southwest 10 Conference (SW10) schools for thirteen tested subjects and second from the top in another five tested subjects.
When compared to twenty-one area schools, Marcellus is at the top of the pack as well. In fact, on thirteen of the twenty-four tests, Marcellus students landed in the top three spots.
At-Risk Student Proficiency
The MDE recently provided data related to the performance of "at-risk" students in Michigan schools. At-risk students include those who are economically disadvantaged, English language learners, homeless, in foster care, chronically absent students, and those at-risk of not meeting core academic objectives. For this subgroup of student learners, MDE looks at English language arts proficiency by the end of grade 3, mathematics proficiency by grade 8, and career and college readiness by the end of grade 11.
Marcellus students outscored all the SW10 schools on all three measures.
When comparing Marcellus students' proficiency scores against twenty area schools, Marcellus comes in first for both grade 3 ELA and grade 8 math, while grade 11 outscored 17 of the 20 schools.
Growth Scores
The MDE also recently released student growth scores based on 2022-23 state assessments. Growth scores measure the amount of progress a student makes in a year. The student growth report shows changes in scores over time for students who have taken two or more consecutive state assessment tests in Michigan.
Twelve M-Step, PSAT and SAT tests are used to compute these growth scores. Those tests include English language arts and math for grades 3 through 6 M-Step, grade 8 PSAT, and 11th SAT.
Marcellus students' scores illustrated above average growth in numerous areas, including grades 5 through 8 math and grades 4 through 8 English language arts.

Marcellus students outperformed all SW10 schools on seven of the twelve tests.



I am abundantly proud of our students' achievement and progress on the 2023-23 state assessment tests. Congratulations to the students, teachers, staff, administration, parents, and school board on the excellent work!

Great things are happening at Marcellus Community Schools!