August 20, 2023
Superintendent's Article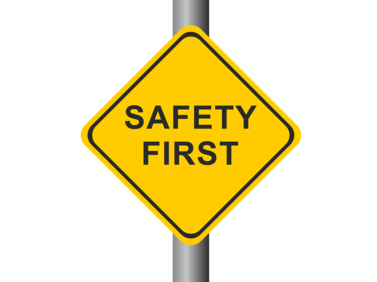 School starts on August 28 and is a half day for students. With school back in session in just a few days, it's a good time to review safety tips and practices.
Drive safely. Prepare to stop when a bus has its overhead yellow lights flashing. Come to a complete stop at least 20 feet from the bus when red lights are flashing. Use caution when hayward lights are flashing (hazard lights are near the bus headlights).
Motorists should be on alert for students who may be walking to school. Walkers should obey crossing guard directions and avoid walking in the street or playing near railroad tracks.
Parents who transport their children should follow the parking lot signage and crossing guard directions for drop off and pick up. Parking in the pick up/ drop off areas is prohibited.
Parents and students are reminded to return registration paperwork, including emergency contact information, to the school office as soon as possible.
Before school starts, please be sure immunizations are up to date.
Parents/ guardians who have students with allergies, medical issues, or special needs should alert appropriate school office personnel before school starts or by the first day of school.
Great attendance is a critical component in school success. However, it is understood that some absences may be unavoidable. When a student must be absent, parents are asked to contact the school office by 9:00 a.m.
Annual notices, including those related to the Family Educational Rights & Privacy Act, Integrated Pest Management Program, student homelessness, nondiscrimination and more can be found on the district website. Information about the district's food service program is also available on the website or by calling 646-5081.
Parents whose children ride the bus may contact the Marcellus Transportation Department at 269-646-5981 for questions about pick up and drop off times.
Marcellus Community Schools will continue to use an alert system to notify parents of school closings, delays or emergencies. In order for the system to be effective, parents are kindly asked to provide updated phone numbers to the appropriate office.
Open House is scheduled for August 23, from 4:30 to 6:00 p.m., for all buildings. Parents are invited to attend to meet teachers, see classrooms and learn more about the upcoming school year. The faculty and staff at Marcellus Community Schools look forward to a great school year!