May 15, 2023
Superintendent's Article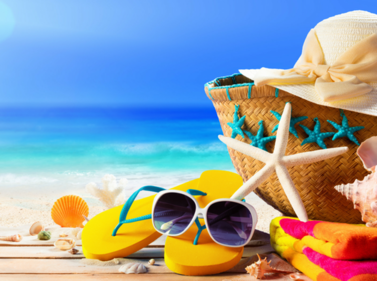 There is less than a month remaining in the 2022-23 school year, and during that time, the school calendar is jam- packed with events, programs, trips, and special recognition ceremonies. There is something for everyone to enjoy, from fun grade level field trips and the heartwarming third grade play, to Senior Honors Night and high school commencement. These memorable events promise to bring smiles, laughter, and even a few happy tears. Mark your calendars!
Upcoming Events:
May 16-19 Sixth Grade Camp (Bair Lake)
May 18 Third Grade Play, 1:30 p.m & 6:30 p.m.
May 23 Outstanding CTE Student Honors Reception, 6:30 p.m
May 23 Fourth grade Field Trip
May 24 Kindergarten Field Trip
Spring Band Concert, 7:00 p.m.
May 25 Senior Honors Night, 7:00 p.m.
Senior Breakfast and Graduation Practice, 9:00 a.m.
May 26 Elementary Wildcat Walk
May 29 Memorial Day- No School
Memorial Day Ceremony- High School Band
May 30 Third Grade Swim Camp begins
May 31 Seventh & Eighth Grade Field Trip (STEM Fair & Kalamazoo Growlers Game)
June 1 Fifth Grade Field Trip
June 2 First & Second Grade Field Trips
June 2 Middle School Farewell Dance, 6:00 p.m.- 8:00 p.m.
Volinia Outcomes School Graduation, 11:00 a.m.
June 4 High School Baccalaureate, 2:00 p.m
High School Graduation, 3:00 p.m.
June 5 Middle School Student Awards Ceremony, 6:30 p.m.
June 6 Spring Sports Recognition at 6:00 p.m.
June 7-9 High School Exams
June 9 Last day of school- ½ day for students
Information about these events and activities is available at the respective school office. For questions, please contact the school office at the phone numbers listed below.
Marcellus Elementary 646-9209
Marcellus Middle 646-3158
Marcellus High 646-5081
Volinia outcomes 782-9716
Teacher Appreciation Week was May 8- 12. Marcellus Community Schools appreciates and celebrates our amazing professional educators!