May 8, 2023
Superintendent's Article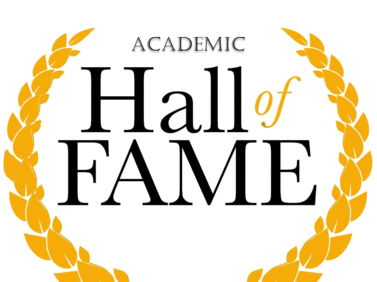 May 8-12 is National Teacher Appreciation Week. That designation serves to recognize the important, essential work of teachers. Marcellus teachers work hard to deliver quality instruction to every student, every day. Our professional educators' positive impact and contributions are extraordinary, and I am abundantly proud of their dedication, compassion, and skill. Our teachers build the foundation for lifelong learning and take great care to support every student. Please join me in saluting the amazing educators of Marcellus Community Schools!
On Saturday, May 6, 2023, Marcellus High School hosted a lovely banquet where ten accomplished alumni were inducted into the Academic Hall of Fame. While there, I had the opportunity to chat with many of the inductees. I heard their stories and listened with great interest to the fond memories of their student years at Marcellus Community Schools. The common thread in their stories centered on the significant educational foundation they built as Marcellus students and the appreciation they have for the teachers they worked with at Marcellus Community Schools. Of course, I also heard some fun stories and about more than a few teenage antics! The inductees included Ronald Lofts, class of 1967; Dr. Dale McKenzie, class of 1963; John Mooy, class of 1964; Stacy Rentfrow Sumners, class of 1987; Colonel Michael Shanahan, Class of 1964; Matthew Asmus, class of 2004; Donna V. Jones Schurtz, class of 1911; Curt Johnson, class of 1971; Ronald Terrill, class of 1962; and Julie Walhart (Miller), class of 1993. Many thanks to the distinguished inductees and their guests for attending the event and for being great examples to our youth.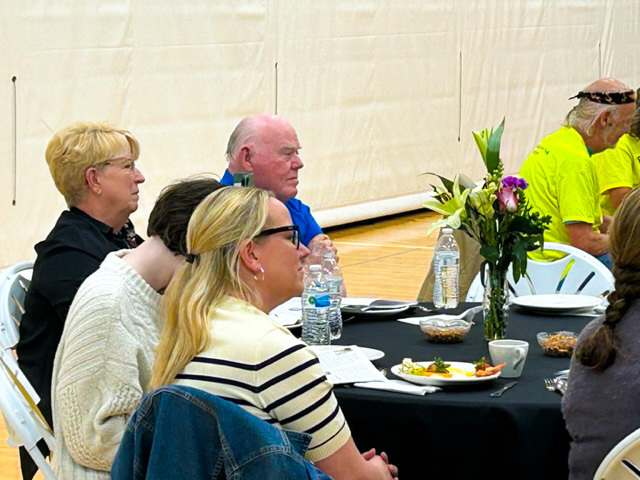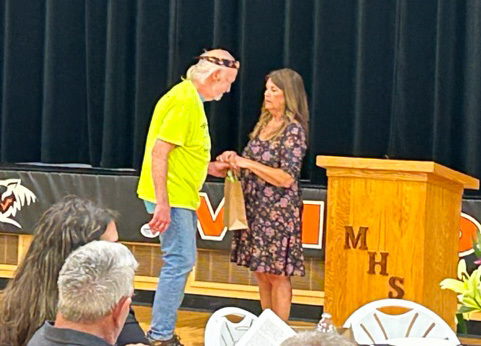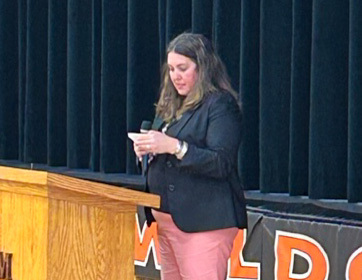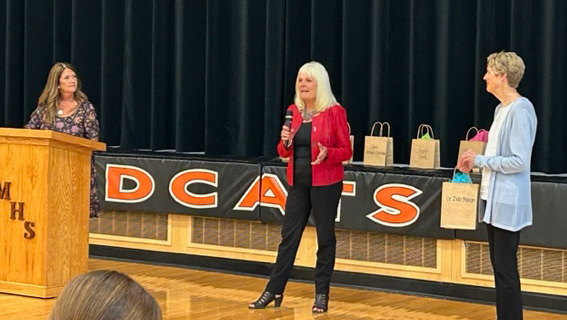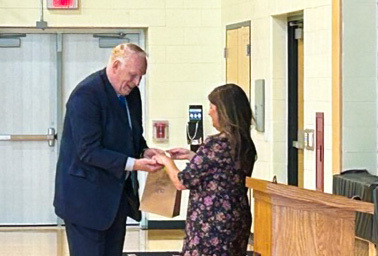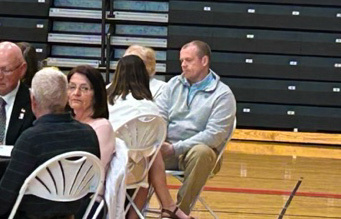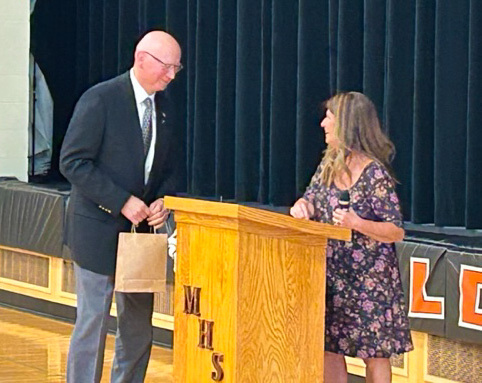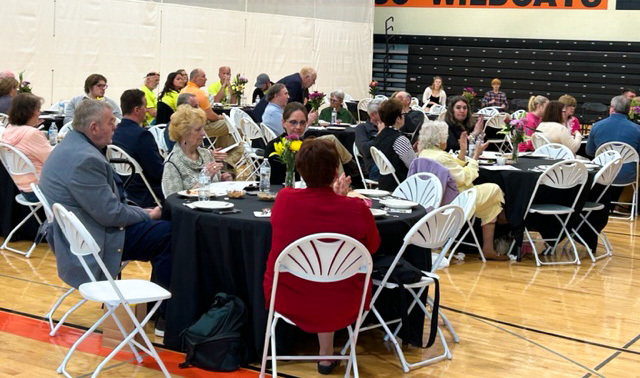 ****************************************************************************************************
May 5th was "School Lunch Hero Day" when those who serve school meals to students across the country were celebrated. Marcellus Community Schools has a dedicated team of professionals who work hard to make and serve delicious, nutritious breakfasts, lunches and suppers for our kids. The district recognizes our exceptional food service team members and is thankful for their essential contributions to the district! Our School Lunch Heroes are thirty-eight year veteran Patty Davis, Bev Jaques, Sara Reigel, and Patricia Bainbridge, Brittany O'Bryant, Diana Eaves, Laura Harrison, Jordyn Hunter, and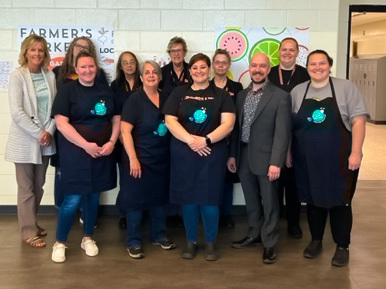 Stacy Eisenhart as well as on-call substitutes Jane Harrison and Sue Heuring.
These ladies were gracious enough to humor me by gathering for a photo on School Lunch Hero Day. They don't necessarily like the attention, but they are more than deserving of recognition and our gratitude. Kudos to the School Lunch Heroes of Marcellus Community Schools!
*************************************************************************************************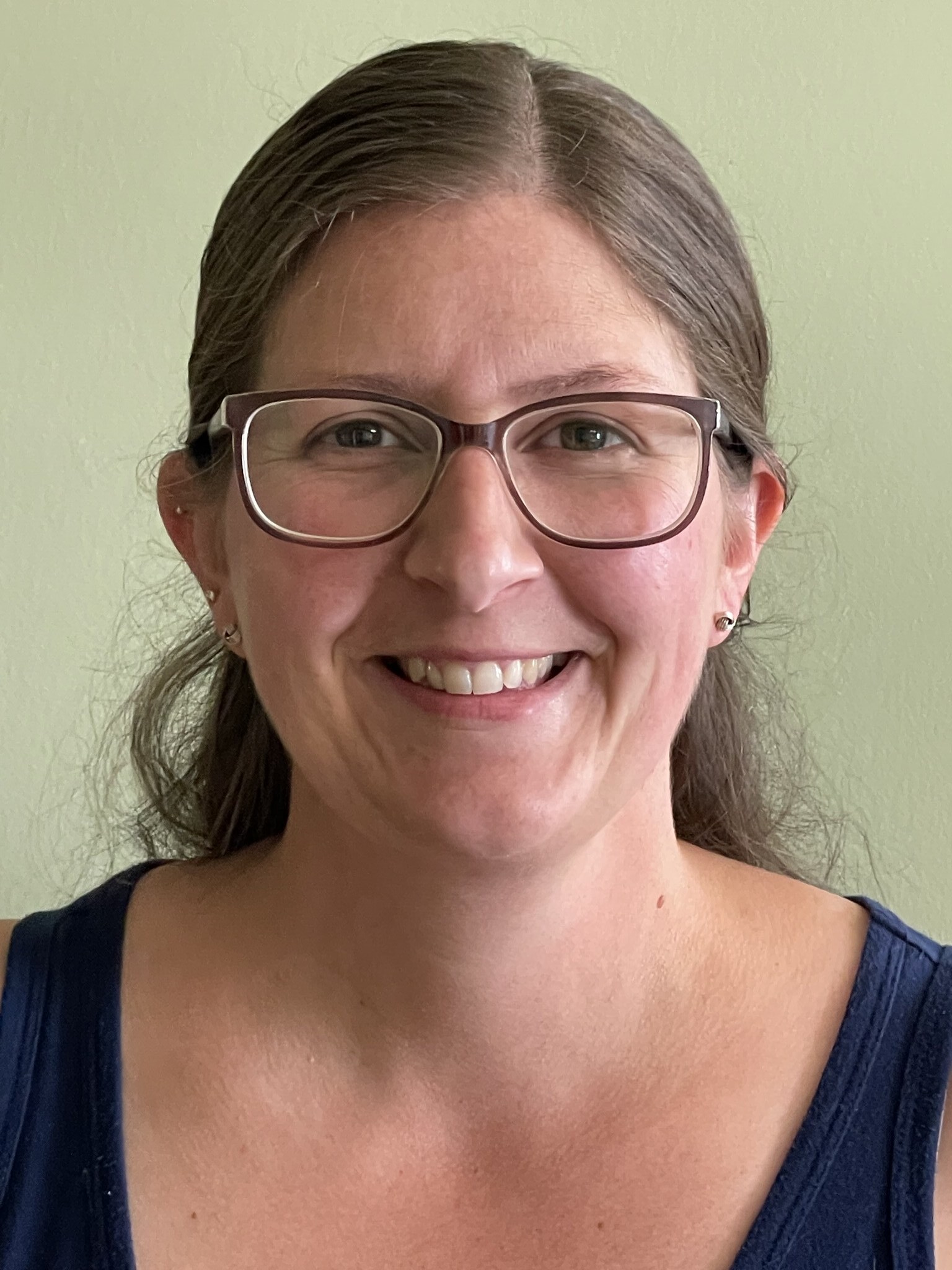 Marcellus Elementary teacher Joanna Alvey goes the extra mile for her students. Ms. Alvey recently applied for a American Electric Power Foundation grant to expand her second grade classroom library. The award will provide 100 new books for her students to enjoy! Thank you, Ms. Alvey.
Upcoming Events to Note:
May 9- ½ day of school for students
May 18- Third Grade Play, 1:30 & 6:30 p.m.
May 24- Spring Band Concert, 7:00 p.m.
May 25- Senior Awards Night, 7:00 p.m.
May 26- Last day for seniors
June 2- Volinia Graduation, 11:00 a.m.
June 2- Middle School Farewell Dance, 6:00 - 8:00 p.m.
June 4- Baccalaureate, 2:00 p.m.
June 4- High School Graduation, 3:00 p.m.
June 5- Middle School Award Ceremony, 6:30 p.m.
June 6- Spring Sport Awards, 6:00 p.m.