February 12, 2023
Superintendent's Article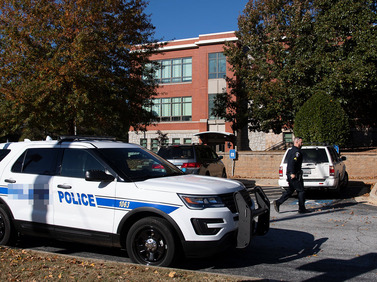 Last Tuesday, several Michigan schools and police agencies were victimized by swatting calls in what appears to be a coordinated campaign targeting educational facilities. Swatting is when a caller makes a false claim to police that there is a shooting in progress at a specific location in order to elicit an overwhelming response from law enforcement.
The swatting calls were made to schools in Detroit, Ann Arbor, Jackson, Okemos, and Portage. According to the Michigan State Police, the caller identified himself as a teacher in the school, had a heavy accent, provided the school name and address and said that a student had shot another student. In each case, the "hoax" resulted in a school lockdown and police response; no weapons were found and, fortunately, no one was hurt.
While Marcellus Community Schools has not experienced swatting, we are aware of the possibility and have plans in place in the event it happens in the future.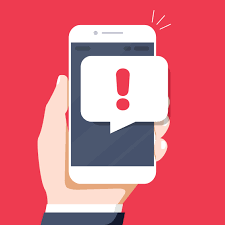 In the event of a threatening phone call, law enforcement will be contacted immediately and lockdown procedures implemented. A notification to parents will be communicated as soon as possible via the alert phone system. As a reminder, during a lockdown, students and staff are to remain in locked classrooms and no one is permitted entry to the building. Law enforcement and staff will commence a sweep of the building.
Sometimes, law enforcement is often able to quickly determine if the call is a swatting hoax. However, a school threat, even if quickly determined a hoax, can cause extreme disruption and stress and anxiety for students, parents and staff. Understandably, after this type of event, parents may want to pick up their student(s) from school. Once a lockdown is lifted, procedures for parents to be reunited with their child(ren) will be communicated through the alert system. When appropriate, the district may designate an alternate location for parents to be reunited with their student(s). If an alternative reunification location is needed, the district will also communicate that via the alert system.
Marcellus Community Schools remains diligent in our efforts to provide a safe and secure environment for our students and staff. We are fortunate that our Maintenance and Transportation Director, Tim Schuur, is also a police officer who can immediately assist in the event of an emergency or threat. In addition, the Marcellus Board of Education is expected to approve a School Resource Officer (SRO) position to begin in August. The SRO position would be funded, in part, by a grant the district recently won.

Swatting is a serious crime, with serious consequences, and I am saddened that I need to include it as a topic of my weekly column. However, in the event of an emergency or threat, hoax or not, it is important that our school community know how the district will respond. If you receive a threat or know of a threat of violence against the community, please contact local law enforcement immediately. You can also contact the OK2SAY hotline by calling 8-555-OK2SAY (855-565-2729) or texting 652729 (OK2SAY).