January 29, 2023
Superintendent's News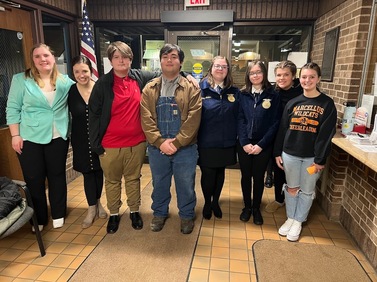 The Marcellus FFA Chapter has been busy! A hardworking group of high school students, including George Chamberlain, Brady Reiff, Abby Asmus, Jerzi Newcomb, Lyssa Robson, Caylee Bishop and Atheylia Pachovas, make up the Marcellus Agricultural Issues Team. The team will travel to Hopkins High School on February 2 to compete in the Agricultural Iss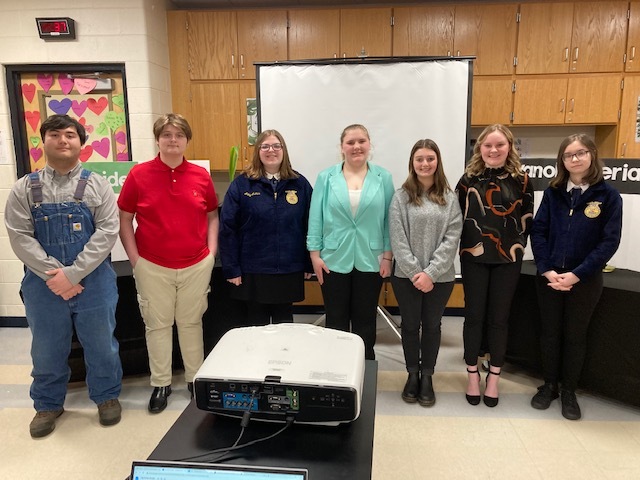 ues Forum Leadership Development Event.
In order to qualify for competition, teams must design a presentation that addresses multiple viewpoints on a current agricultural issue and present it to several audiences within the community. Under the direction of teacher and advisor, Abby Asmus, the students researched the pros and cons of pesticide use and designed their presentation. In preparation for the upcoming contest, the group spent last Tuesday evening presenting at the Marcellus Village Council meeting and hosted an open community forum on Sunday, January 29, at the high school.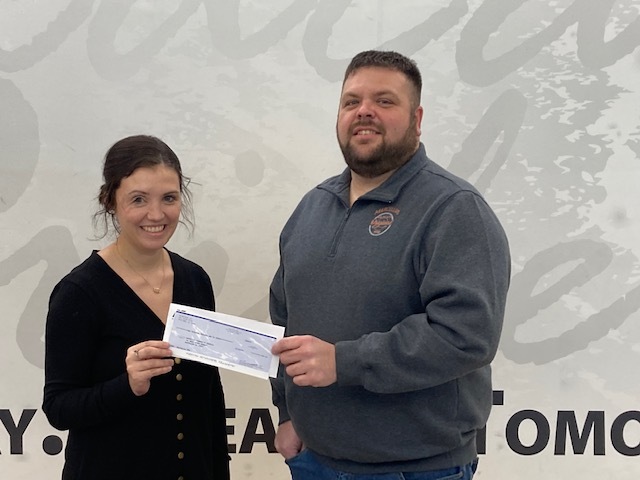 Marcellus FFA members Carlyn Deer and Maddy O'Connor will also travel to Hopkins to compete in the Creed Speaking and the Employability events, respectively. The Creed Speaking competition tests the participants' ability to present the Creed from memory and respond to questions. The Employability event tests the students' performance throughout the job application process, including an interview.
Good luck and best wishes to our FFA members as they prepare and compete in their upcoming competitions!
Many thanks to Koontz-Wagner for their very generous $1,000 donation to the newly established Marcellus FFA Chapter! Pictured below is Ed Asmus, Marcellus school board member and Koontz-Wagner representative, presenting the check to FFA advisor and teacher Abby Asmus. (pictured above)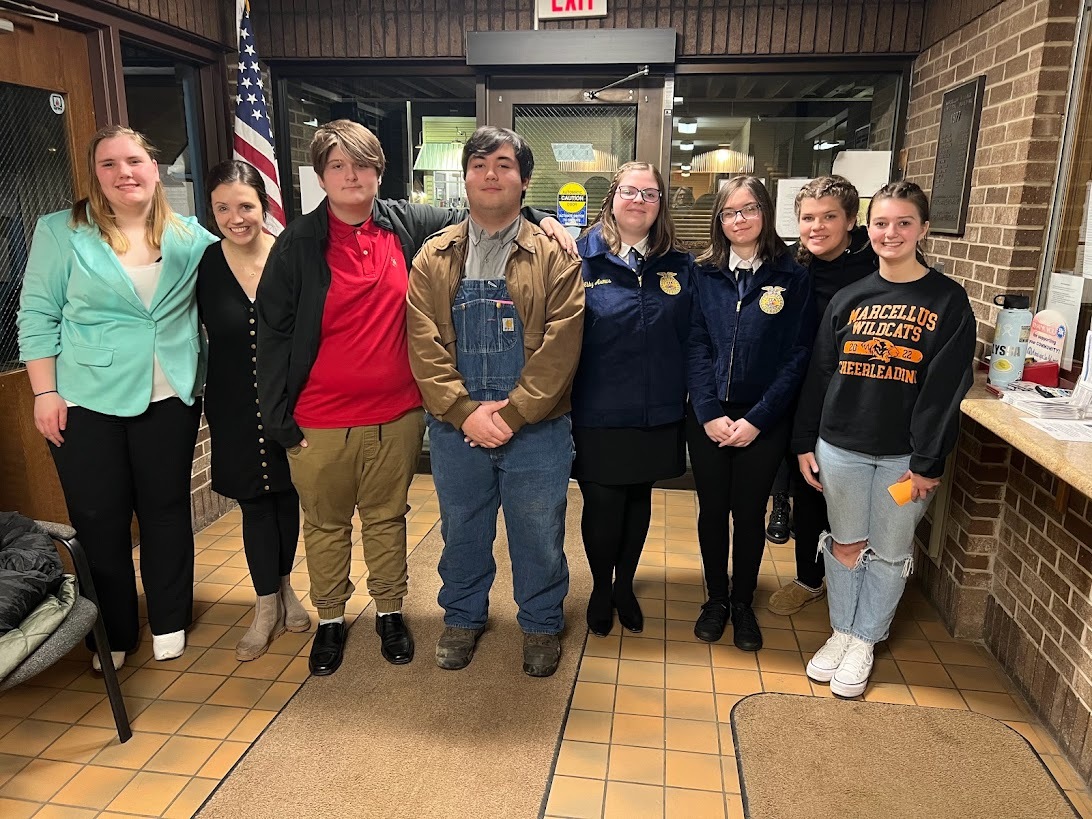 The Agricultural Issues hosted an open forum at Marcellus High School on January 29. Pictured are George Chamberlain, Brady Reiff, Abby Asmus, Jerzi Newcomb, Lyssa Robson, Caylee Bishop and Atheylia Pachovas. (pictured right)
The FFA Agricultural Issues Team presented at the Marcellus Village Council on January 24. (pictured left)