April 30, 2023
Superintendent's Article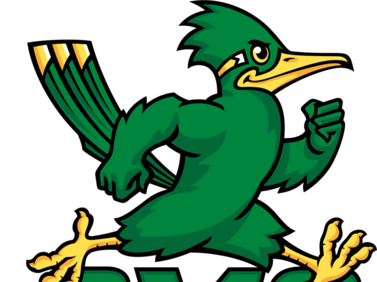 This time of year is always special for me. I am blessed and honored to be invited to events that recognize the hard work and accomplishments of hard working Marcellus students. Last week, I was able to attend two such events that celebrated some amazing young people.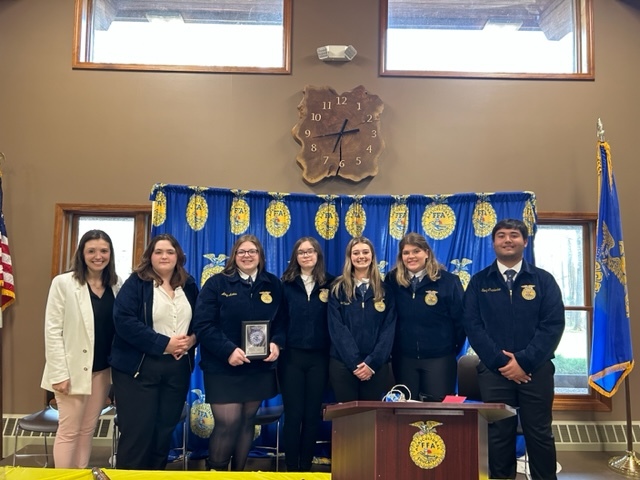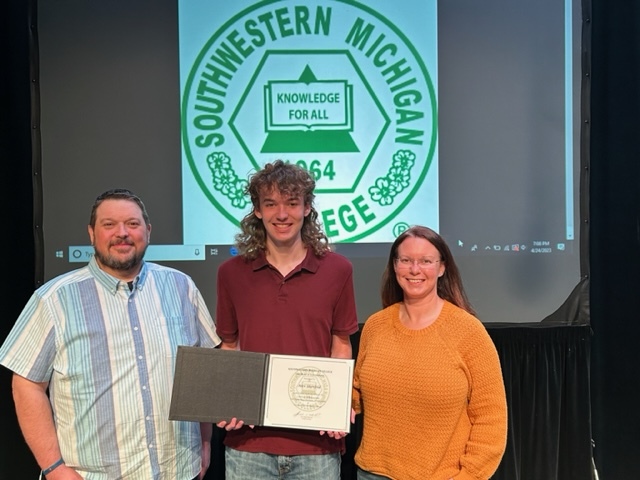 On April 24, Southwestern Michigan College hosted Dual-Enrollment Senior Recognition Night at the Dale Lyons Building, in Dowagiac. The event began with food, refreshments, and welcoming remarks from Southwestern Michigan College President Joe Odenwald. Throughout the program, dual-enrolled seniors were presented certificates recognizing their academic achievement of a 3.5 or higher cumulative grade point average. Marcellus High School seniors Alex Shenfeld and Landen Karn earned Achievement Awards!
On April 27 and 28, the FFA Region 1 Leadership Camp was held at Camp Friedenswald. Several Marcellus FFA students, along with nearly 150 FFA students from across the region, participated in the overnight event. The camp was jam-packed with learning and festivities such as teambuilding and leadership workshops, Ag Olympics, a dance, officer training, officer elections, and more. Additionally, a banquet for participants and guests included dinner, speakers and awards. During the banquet, Marcellus High School junior Abigail Asmus was awarded the prestigious Terri Ann Holtz Award. This award was introduced at the 2001 Region I Leadership Camp in honor of FFA member Terri Ann Holtz who tragically died in a car accident in 2000. The award, presented in Holtz's honor, is given to an outstanding high school junior who exhibits qualities such as leadership and citizenship, goes above and beyond, is always striving to improve their chapter, and is a friend to all. Congratulations to Abigail Asmus!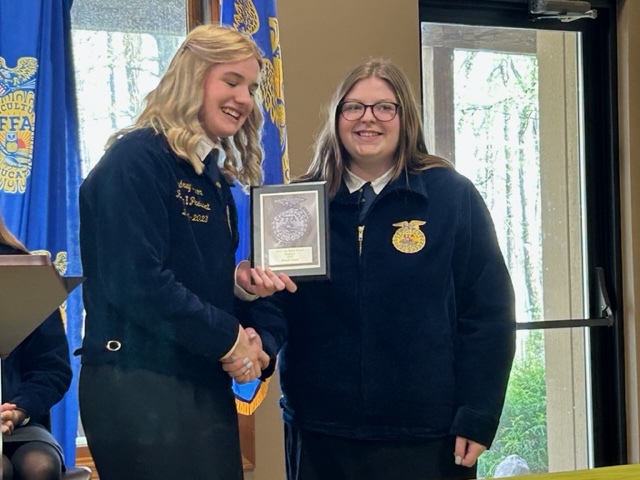 An upcoming, special recognition event will acknowledge the extraordinary accomplishments of Marcellus High School alumni. On May 6, from 2:00- 4:00 p.m., the Marcellus High School's Academic Hall of Fame Induction will be held. Several deserving alumni, including Donna Schurtz, Ron Lofts, Matt Asmus, John Mooy, Julie Waldhart, Ron Troxell, Dale Mckenzie, Michael Shanahan, Curt Johnson, Ron Terrill, and Stacey-Rentfrow-Sumners, will be inducted.
Mark your calendars for Senior Honors Night scheduled for May 25, at 7:00 p.m. Members of the outstanding Marcellus High School Class of 2023 will receive academic, athletic and citizenship awards.
Finally, on June 6, at 6:00 p.m. the Marcellus Athletic Department will host Spring Sports Recognition Night. The event serves to recognize the hard work, dedication, and accomplishments of middle and high school student athletes.

Great Things are Happening at Marcellus Community Schools!