March 6, 2023
Superintendent's News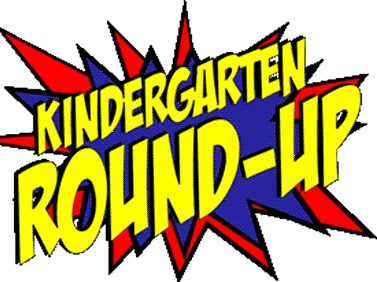 Mark your calendars for the many events happening at Marcellus Community Schools in the next several weeks.
Marcellus Elementary will host Kindergarten Round Up on April 20, 2023, at 5:30 p.m. Incoming kindergarteners and their parents will meet teachers and hear presentations about the Kindergarten and Developmental Kindergarten programs. While there, parents may take advantage of dental screenings provided by the Van Buren/ Cass Health Department. The dental screenings are free to Kindergarten Round Up participants.
The State of Michigan passed a law [Public Health Code Act 368 Section 333.9316] to ensure that children have an opportunity to receive an oral health assessment (dental screening) before they enter kindergarten. The district does not require that a child have a dental screening in order to attend school, but we strongly encourage it. Tooth decay is the most common chronic illness in children. Dental problems can cause pain and make it difficult for children to eat, speak, and sleep, all of which may prevent them from reaching their full learning potential. Good oral health is important to help children be healthy and ready to learn, and the purpose of this screening is to make sure your child does not have any dental problems that would prevent them from doing well in school. Many things influence a child's progress and success in school, including oral health, and we encourage parents to take advantage of the free screenings.
Later this month, the middle and high school drama club will present L. Frank Baum's The Wizard of Oz. Under the direction of Misty Welburn, performances are scheduled for 2:00 p.m. on Saturday, March 25, and at 7:00 p.m., on Sunday, March 26. Performances will take place on the high school stage. Tickets will be sold at the door and are $5.00 for adults and $2.00 for students. You won't want to miss it!
Volinia Outcomes School will host their annual pancake breakfast, featuring student-produced maple syrup, on March 25, from 7:00 a.m. until noon. Stop in for delicious pancakes, sausage, corn bread, coffee and juice. While there, take a tour of the sugar bush, shop for maple syrup and other products, and enjoy a wagon ride provided by the Cass County Parks Department. Tickets are $7.00 for adults and $5.00 for children under age 10.
Other upcoming events and important dates are listed below.
March 7 & 8- Band Festival at Paw Paw High School
March 8-10- FFA State Convention at MSU
March 11- Quiz Bowl at White Pigeon High School 9 AM
March 13- Quiz Bowl at White Pigeon High School 5 PM
March 14- Blood Drive at MHS gymnasium 10 AM- 2:45 PM
March 15 -17th SADD Student Leadership Conference
March 16- Winter Sports Recognition Night 6 PM
March 18- State Solo & Ensemble Portage Northern HS
March 21- National Honor Society Induction
March 25 & 26- The Wizard of Oz
March 30- Third Marking Period ends
March 31- No School
April 3 -7- Spring Break
Congratulations to Gabriella Allen for her stellar performance at the MHSAA State Wrestling Championship held at Ford Field last weekend. Allen is the State Runner Up for the 190 lb. weight class. Congratulations to Gabby and Coach Adams for a great season. You make us proud!