February 5, 2023
Superintendent's News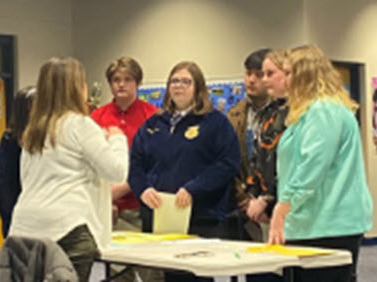 Marcellus Community Schools strives to ensure that students and parents are informed about the exciting educational opportunities available to our students. Toward that end, school officials encourage parents to participate in upcoming events and take advantage of the district's online information resources.
On February 16, from 12:00 p.m. - 3:00pm. and from 4:30 -7:30 p.m., the district will host parent-teacher conferences. Conferences are an important avenue for parents to work directly with teachers to promote student success.
Marcellus Middle/High School will also host Parent & Student Information Night on February 16, at 6:00 p.m. Information regarding dual enrollment, Marcellus Early College, Van Buren Technology Center and career-technical opportunities will be presented. Parents are urged to attend to learn more about these valuable programs, including eligibility and application requirements.
Parents are also encouraged to visit the online PowerSchool viewer to monitor student progress and grades. Please contact the building office for login and password information. Additional valuable information can be found on the district's newly upgraded website at www.marcelluscs.org.
In other news, congratulations to our FFA members who competed in their first competitions last week. The Agricultural Issues Team, including Abby Asmus, Caylee Bishop, George Chamberlain, Jerzie Newcomb, Atheylia Pachovas, Brady Reiff, and Lyssa Robson traveled to Hopkins High School on February 2, where they presented their forum, "Pesticides: Poison or Produce Protection." While the team was disappointed they did not come away with a win, each individual member of the Ag earned gold! Kudos also to Carlyn Deer who earned silver in her individual Creed Speaking competition. I am extremely proud of our FFA members!
Upcoming Dates to Note:
February 11- HS Solo & Ensemble at SMC
February 16 - 1/2 day for students, Parent Teacher Conferences
February 16- Parent & Student Information Night, 6:00 p.m.
February 17- No school for students, Basketball Homecoming
February 20- no school for students
February 22 - HS Pre-Festival Concert, 10:10 a.m. & MS Pre-Festival Concert, 2:15 pm.