Marcellus Middle/High School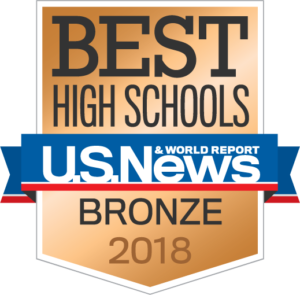 School Hours
7:55am – 2:40pm
Half Day Dismissal:
11:06am
Homework Hour
Monday through Friday
3:15pm – 4:15pm
Students may drop in, but are required to stay the entire hour.
Marcellus Virtual
Interested in Virtual Learning opportunities for your child? Please click on the link below for more information.
"Respect and Responsibility"
Welcome to Marcellus Middle/High School's web page. We appreciate your interest in Marcellus Public Schools, a great educational organization with a commitment to provide every student with academic challenges and the support necessary for individual success. These pages are intended to provide information to the parents, students, staff, and any other person who is interested in our school system.
Marcellus Virtual Academy Instructions and Orientation
Greeting Marcellus Virtual Academy parents and students. You should have received a letter in the mail that gives an overview of our online learning program and directions on how to access it. If you did not receive that letter, please click on the link below to access it. Also included is an orientation video to help you better understand the program. We suggest after viewing the video, log into your account to make sure your login credentials are correct.
Virtual Student Registration Packet
Virtual Academy Parent Meeting
School district officials will be conducting a video conference for virtual student parents on Friday, August 28th at 5:00. If you have any questions regarding the format and process for our virtual academy, please plan on attending this meeting.
www.meet.google.com and enter edmentum as the meeting nickname.
---
From Mrs. Wagner's Desk
Continuation of Learning Plan - April 13, 2020 Parent Letter
April 13, 2020
Marcellus students and families:
We hope this communication finds you safe, healthy and ready to continue learning!
Beginning Friday, April 17, 2020, Marcellus Community Schools will provide weekly learning packets to students without internet connectivity or a device. What you receive in those packets will also be found on our website www.marcelluscs.org and will be printable. For those who have reliable internet connectivity and a device and do not need packets, you will access teachers' web pages via www.marcelluscs.org where you will find links to assignments and Study Island. Read more
---
Middle/High School: America's Best!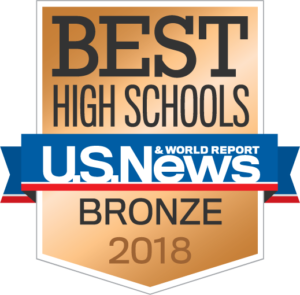 Marcellus High School was recently included in U.S. News list of 2018 Best High Schools. Less than 30% of schools earn this recognition and Marcellus High School is proud to have made the list in 2015, 2016 and in 2018!
To be included in the rankings, students had to perform better than statistically expected on state math and reading proficiency tests, minority and/or economically disadvantaged students had to outperform state averages, and the school's graduation rate had to surpass the graduation rate benchmark. Marcellus High School met all the criteria and was named a bronze badge winner.
Marcellus Community Schools is extraordinarily proud of our students, teachers, building leadership, and parents for this accomplishment. The tradition of academic excellence continues thanks to our dedicated school community. Great Things are Happening in Marcellus!
Calendar
Calendar

‹

November

2020

›

S
M
T
W
T
F
S
1
2
3
4
5

Nov 5

Half Day - Parent-Teacher Conferences

Calendar:

District Calendar

ES Dismissal: 11:07
M/HS Dismissal: 11:06
VS Dismissal: 10:50
Conferences will be held from 12:00-3:00pm and from 4:30-7:30pm

6

Nov 6

PD - Full Day for Teachers - No Students

Calendar:

District Calendar

Personal Development Day for Teachers. No students attend.

7
8
9
10

Nov 10

Early Dismissal 1/2 Day (Curriculum)

Calendar:

District Calendar

ES Dismissal: 11:07
M/HS Dismissal: 11:06
VS Dismissal: 10:50

11
12
13
14
15
16
17
18
19
20
21
22
23
24
25

Nov 25

Thanksgiving Break - No School

Calendar:

District Calendar

26

Nov 26

Thanksgiving Break - No School

Calendar:

District Calendar

27

Nov 27

Thanksgiving Break - No School

Calendar:

District Calendar

28

Nov 28

Thanksgiving Break - No School

Calendar:

District Calendar

29

Nov 29

Thanksgiving Break - No School

Calendar:

District Calendar

30
Upcoming Events
Thanksgiving Break - No School

Calendar:

District Calendar

Christmas Break - No School

Calendar:

District Calendar

Christmas Break - No School

Early Dismissal - 1/2 Day (Curriculum)

Calendar:

District Calendar

ES Dismissal: 11:07
M/HS Dismissal: 11:06
VS Dismissal: 10:50

High School Exams

Calendar:

District Calendar

High School exams are administered.

Early Dismissal 1/2 Day (Records)- EOM 1/2 Day Students

Calendar:

District Calendar

ES Dismissal: 11:07
M/HS Dismissal: 11:06
VS Dismissal: 10:50