3/11/2019
Volinia Maple Pancake Breakfast
It's spring and time once again for Volinia Outcome School's Annual Pancake Breakfast! Enjoy student-guided sugar bush tours. Get a first-hand look in our sugar shack and see the magic happen. Taste maple syrup in the making! We will have Volinia syrup and other products available for purchase. Wagon Rides 9am-11am courtesy of Cass County Parks Department.
Thursday, March 14, 2019
A Future That Includes Employment - A Workshop for Families
Parents of students ages 12-16 with disabilities, students and professionals are invited to a workshop for a fun, interactive and informative evening. This workshop is free of charge. Click the informational brochure below for more information.
10/16/2018
Special Board Meeting October 16
June 2018
Great things are happening at Marcellus Community Schools!
Press Release
2018 Education Excellence Award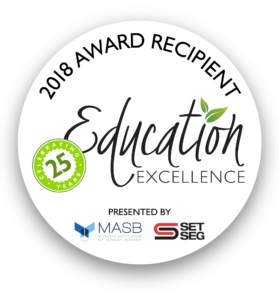 Marcellus Community Schools recently was awarded a statewide Education Excellence Award from the SET SEG Foundation in partnership with the Michigan Association of School Boards at a recent school board meeting. The district received this award for Marcellus Elementary School's Elementary Swim Camp program.
2016-2017
Year in Review
Great things are happening at Marcellus Community Schools! Here is a compilation from the 2017 calendar year.
November 14, 2017
Promotional Video
Cass County
Marcellus Community Schools Home School Partnership
The Marcellus Home School Program is a cooperative education partnership, providing non-core elective courses and is available to all students residing within Cass County and all school districts that are contiguous to Cass County. All classes in the partnership are available to students enrolled with Marcellus Community Schools.
For more information, please email: homeschool@lighthouseconnections.org.
October 10, 2017
New Southwest 10 Conference
August 22, 2017
New Starting and Ending Times for All Schools
Middle/High School: 7:55am – 2:55pm
Elementary School: 7:47am – 2:56pm